If you would like your snapshots to be automatically recreated on an ongoing basis, you can select this option for recurring snapshots. Crazy Egg will automatically create a new snapshot when the current one ends.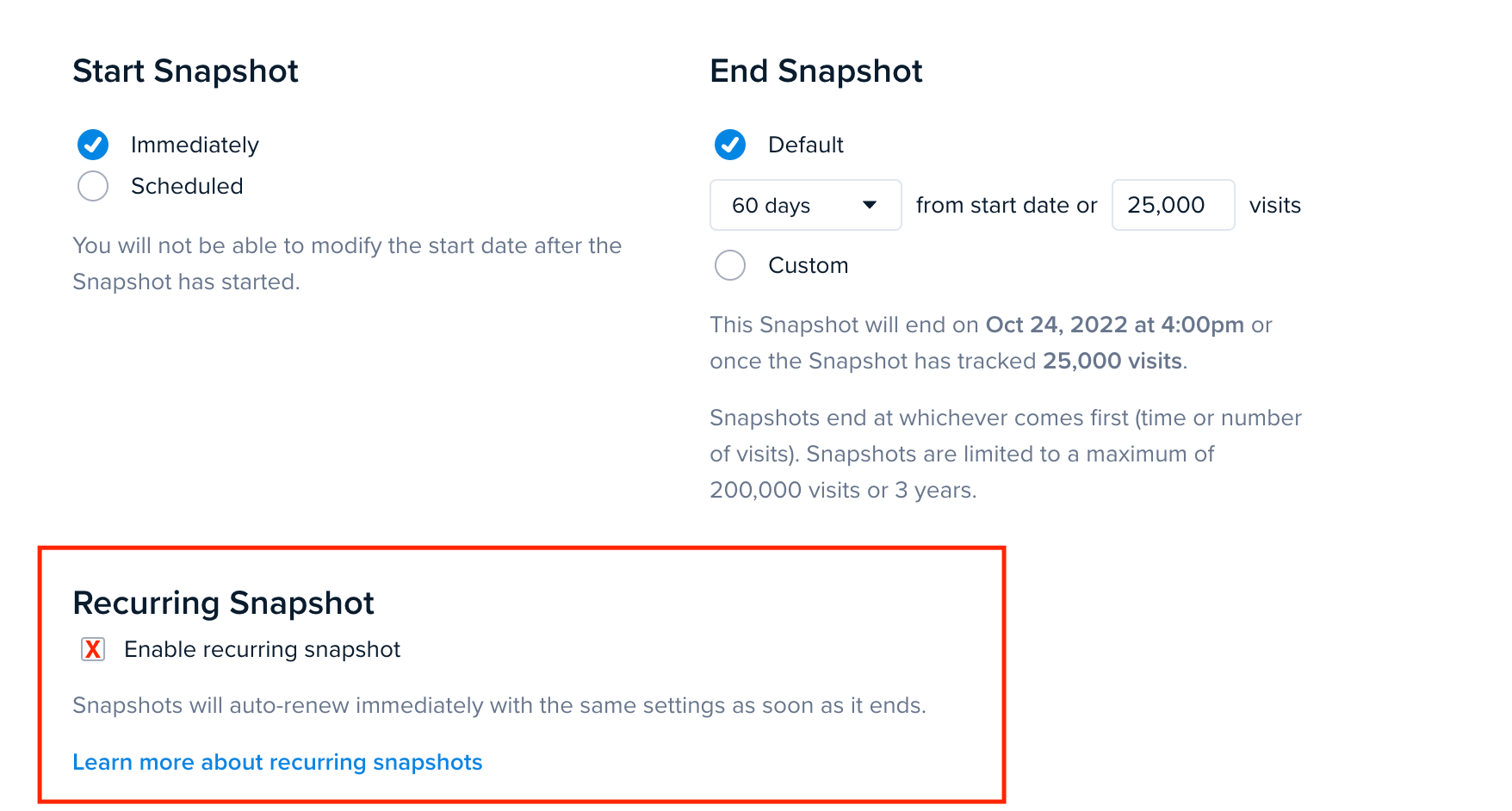 For example, if you launch new content on your site every month, you can set up a snapshot to track for 60 days OR 25,000 visits and then select the recurring snapshots option. Once the current snapshot reaches the duration limit, a new snapshot will be automatically created using the same duration limits (X days, Y visits).
Note: If you manually stop the currently active recurring snapshot, that will also stop any future snapshots from automatically being created.