You can easily manage all your shared links across the various features all in one place.
1. Click on My Account at the bottom of the left navigation menu.
2. Select Manage Team.
3. Click the Manage Sharing tab at the top.
This area keeps track of all the shared links across Snapshots, Recordings, A/B tests, as well as the rest of the features. Any links shared by either you or any of your team members will be tracked.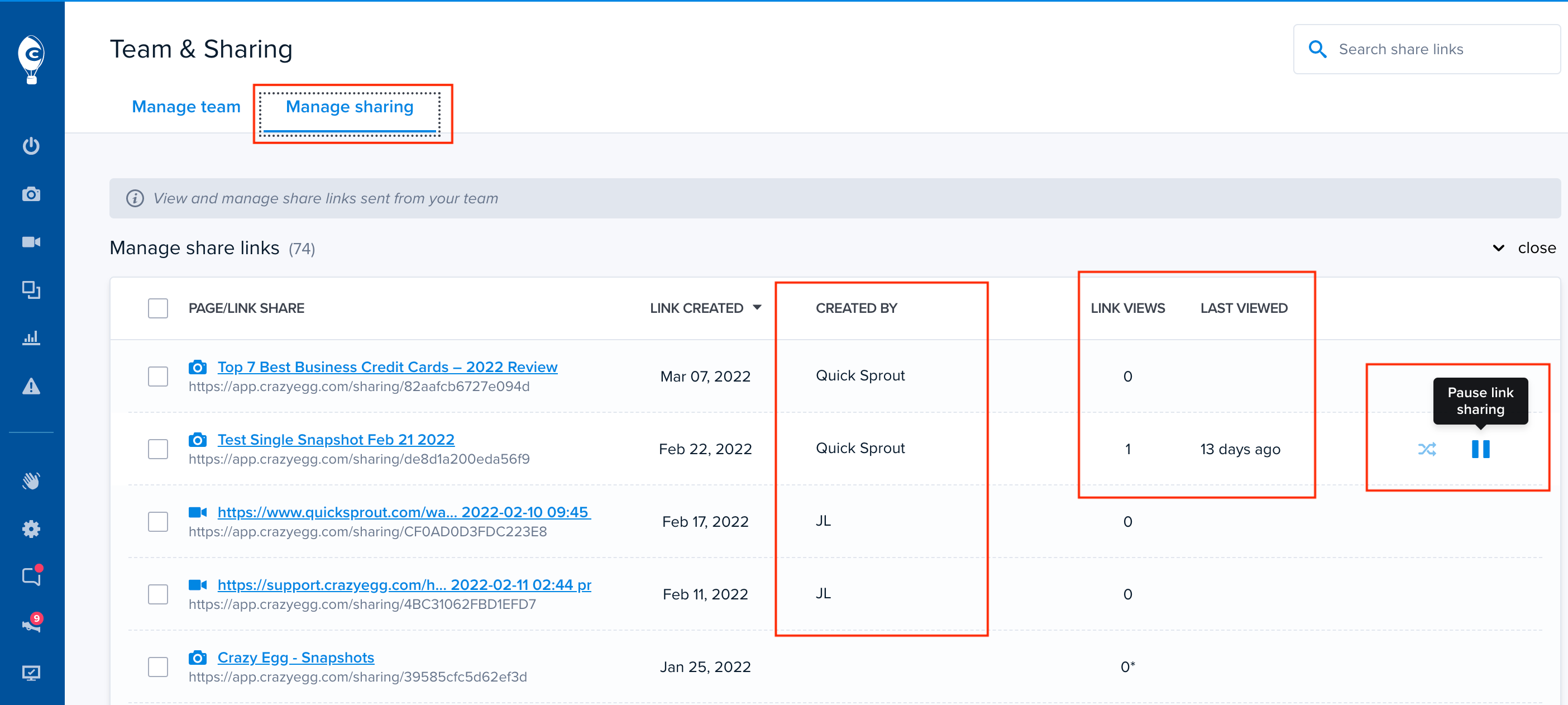 The table includes a list of all the shared links. You'll be able to see which team member created the shared links, how many times the links have been viewed, when it was last viewed, and even generate a new URL or pause the links from working.
Only Admin team members will have access to this area. Members and Read-Only members do not have access to the Manage Team area.