Why does this happen?
When an account has more than one running Snapshot tracking the same URL, AND the same devices, you will see this error.
For example, if an account has two Snapshots tracking the URL quicksprout.com, both tracking visitors using desktop devices will cause this error. Below is an example of what this error looks like under the Snapshot setting of both Snapshots.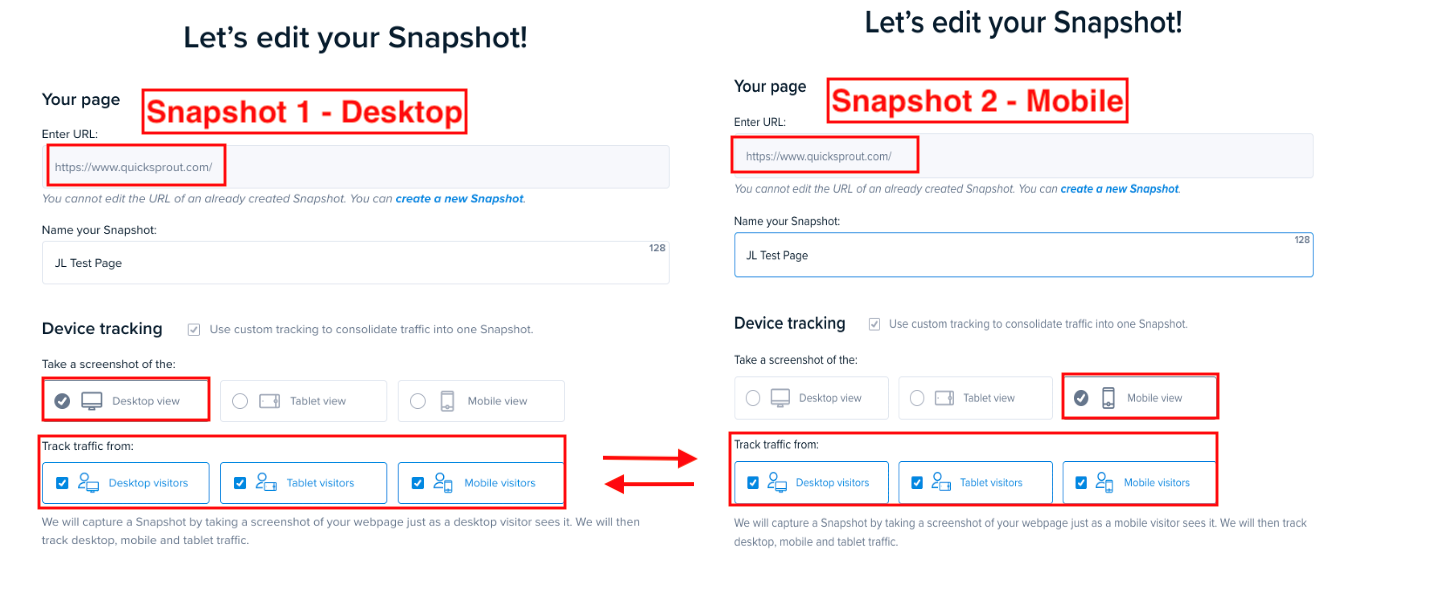 How to Resolve this Situation
There are two options to resolving this situation, and it depends upon the visit count of the Snapshots.
Step 1

The first step is to locate the Snapshots causing this issue. Using the search field at the top of the Snapshot Dashboard, place the URL of the page.



Step 2

Click on the Show All dropdown and check the Running Snapshots only.



Step 3

Now we are at the decision point. You have two options to resolve this issue.

Option One (1) - For the Snapshots that have 0 visits, our Crazy Egg experts recommend deleting those Snapshots. Data has already been collected under the other one(s) so you aren't missing any data.



Option Two (2) - If both sets of Snapshots have data, our Crazy Egg experts recommend pausing all the Snapshots and create new snapshots. This way you maintain the data already collected, but now you can move forward collecting data under one Snapshot instead of multiple ones for the page.


The issue is now resolved.