Crazy Egg makes installing a breeze on your website. In as soon as five minutes, you can install the Crazy Egg script on your website. Click on Install Crazy Egg in your blue sidebar located on the left-hand side of your screen.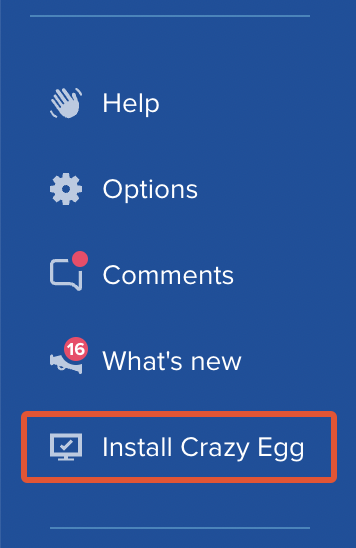 Installation Methods
We support many native integrations and have guides for 20+ platforms listed on the left side of your screen - right now. Below is a list of some of our most popular installations.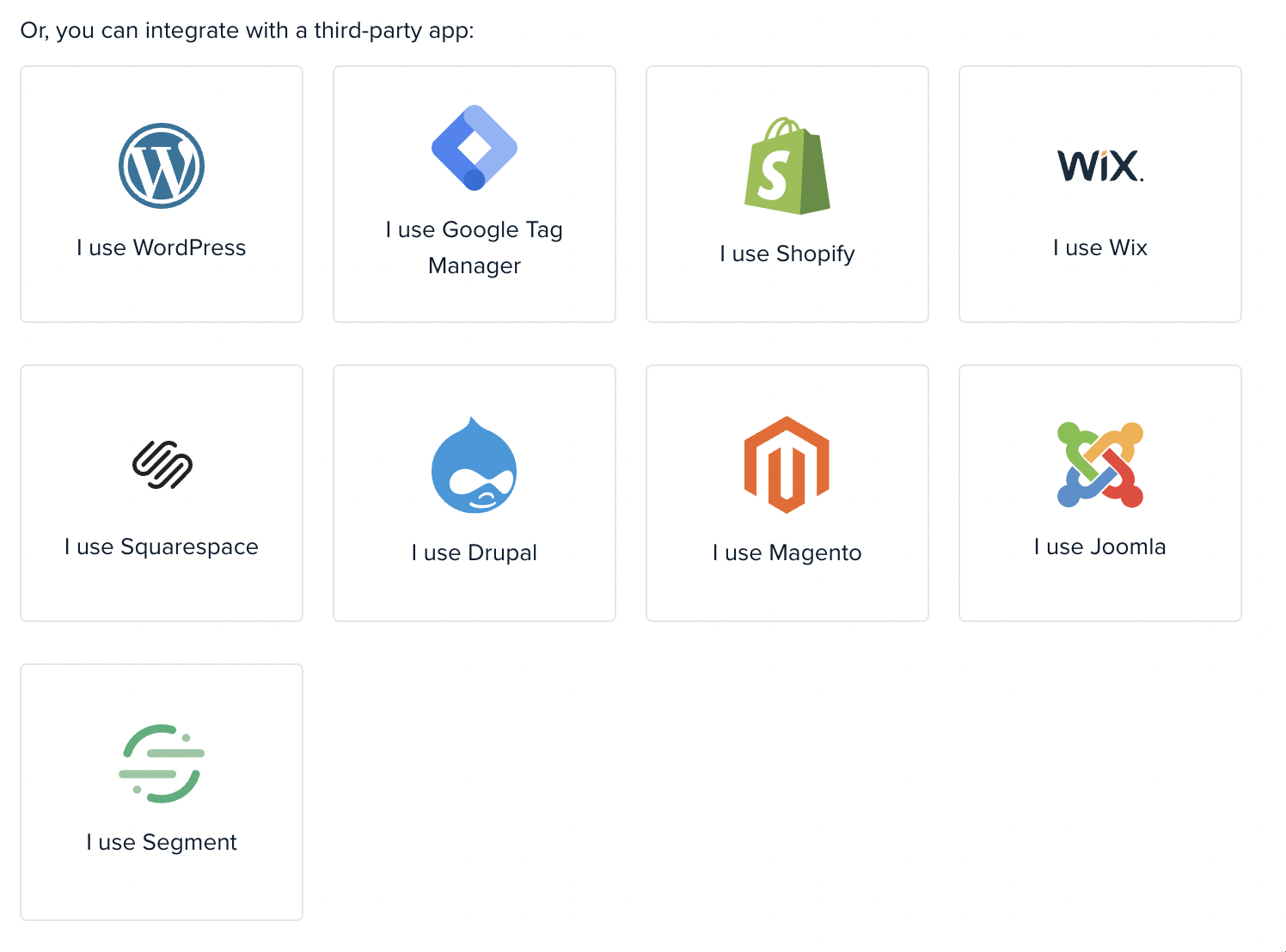 How to Install Crazy Egg on Other Platforms
Don't see a guide to the left for your platform? Contact us.
Found an error in any of the installation guides, contact us, and we will help you install and fix our guide.