Show us the Heatmaps! This is after all where the powerful insights are sitting. Viewing your snapshots is as easy as clicking on the Name of your Snapshot once it has turned blue!
Note: Once your Snapshot has tracked at least one visitor, your reports will become available.
Viewing your Snapshot Reports - Step by Step
There are two options for accessing your Snapshot Reports
Option 1

Click on the name of your Snapshot (when it is blue).


Option 2

Click on the gear symbol to the far right of your Snapshot name and choose View Results


Snapshot Reports Dashboard
Both of these options will bring you to your Snapshot Reports Dashboard. By default, the Heatmap report is the first report you will see. From here you can select the other six reports.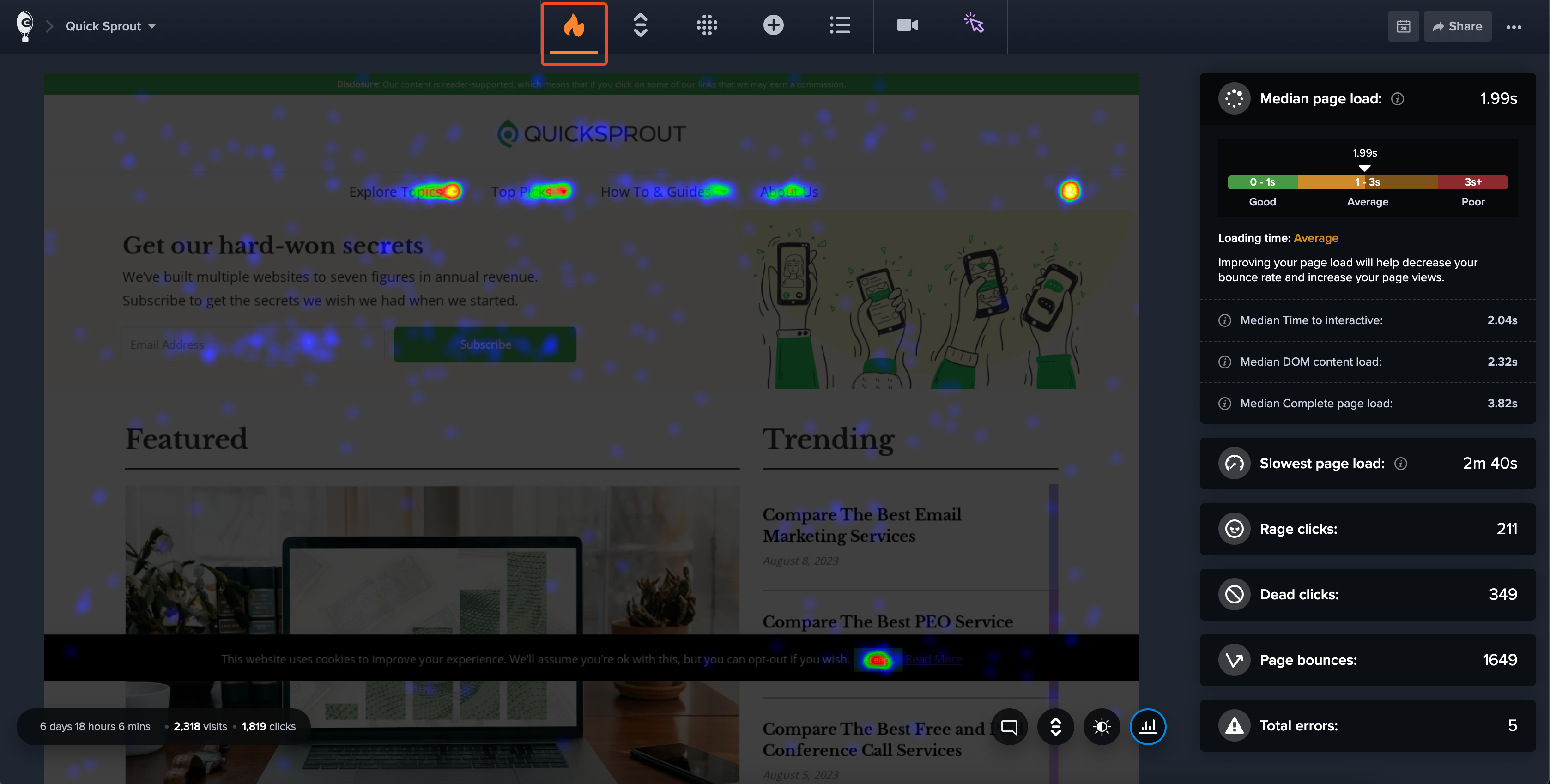 To learn more about the various reports, check out the links at the top of this page on the left.